This is a large, rack mounted, grounded-grid ampllifier.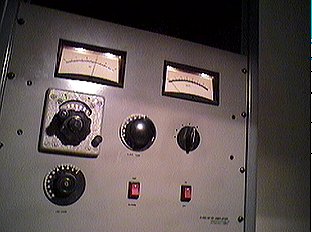 It covers 80 through 10 meters. Power output from two 4-400 tubes in parallel is 800 watts on 75 meters.
The power supply is housed in the bottom of the cabinet. The upper portion of the cabinet houses the amplifier itself.
This link will take you back to the K5DKZ home page. You can also get there by selecting K5DKZ under the Pages heading in the green sidebar.